One of the ongoing features I'm going to be working on here at the LCL is a tour through mainstream superhero comics organized around our very own Barbara Gordon: Mild mannered librarian by day, vigilante by night.
The Batgirl comic book title was just rebooted, meaning that its numbering was set back to #1 and the story has been started fresh. However, this being comics, it could never be that simple.
It turns out, some things in the Batgirl story have changed, many haven't, timelines have been rearranged or compressed, and we can't be sure yet what's going on. This is a classic problem as a comics fan, not to mention a new reader coming to the medium, because the industry is full of strange artistic and publishing conventions and terms that don't exist anywhere else.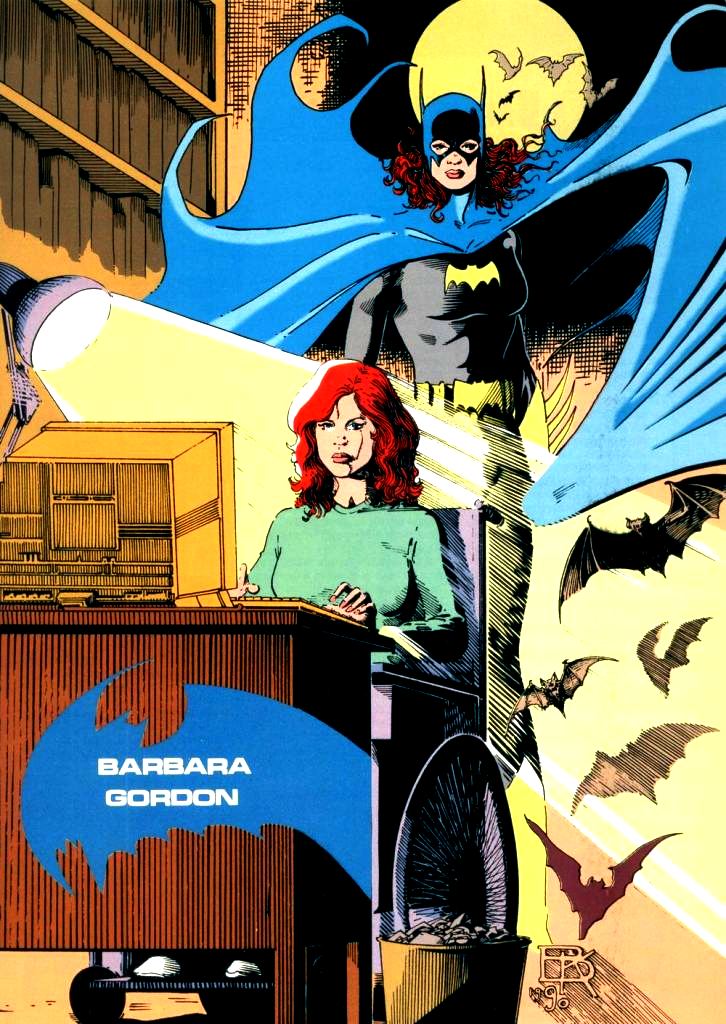 In this series, we'll take you through those, to explain how mainstream superhero comics work as a system, and how you can make sense of them, both as a reader and as a librarian trying to build a collection. In later posts, I'll cover what this reboot actually is, how they've happened before, what the relationships between characters and their superhero personas are, and much, much more. Also, if you just want to find out what happens, I'll also be doing a review of each new issue of Batgirl as they come out.
Next up: What's up with this reboot?